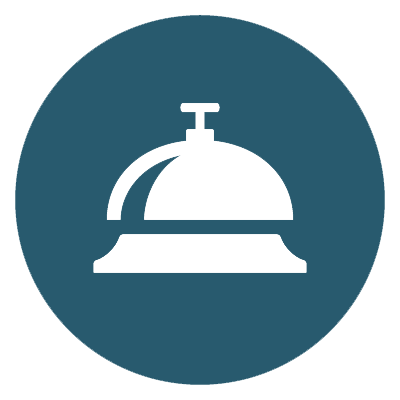 VALMARK CONCIERGE SERVICES
Valmark's Concierge Services simplifies the life insurance process for advisors and their clients by contacting the client directly to complete the application paperwork, collect signatures and coordinate the necessary underwriting requirements. This unique approach leverages Valmark's expertise to reduce the amount of information the agent gathers at the point of sale, removing the administrative complexity for Member Firms. Finally, the flexibility of Valmark's Concierge Services is unmatched – providing service on a case-by-case basis, on both large and small cases and on various products including Life, Long-Term Care and Disability Insurance.
"The Concierge Service allows you to outsource expensive overhead…"
"The secret to running a lean operation is the life insurance Concierge service. It essentially allows you to outsource at least one really expensive hire to Valmark and avoid the headache of searching for the perfect person to bring on staff."
Brian Hennaman, CFP
President & CEO
James River Wealth Advisors
Valmark Member since 2015
Securities offered through Valmark Securities, Inc. Member FINRA/SIPC. Investment advisory services offered through Valmark Advisers, Inc., a SEC Registered Investment Advisor.
130 Springside Drive, Akron, Ohio 44333. (800) 765-5201. FINRA | SEC | SIPC |MSRB  |  ©2020 Valmark Financial Group | All rights reserved.